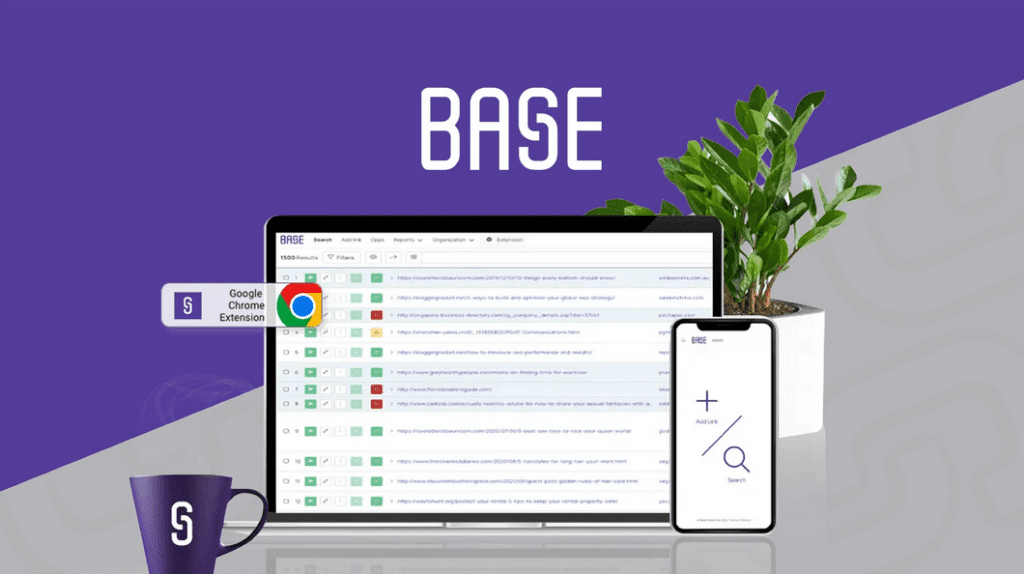 Skyrocket Your SEO With Base – The Ultimate Backlink Manager
Struggling to keep track of your backlinks? Worried about losing rankings because links get deleted or changed? We've got the perfect solution to simplify link building and protect your SEO efforts.
Introducing Base – the ultimate backlink management software that helps you build, organize and monitor backlinks like never before!
With Base, you can:
🔹 Easily upload and manage all your backlinks in one centralized database
🔹 Keep tabs on vital link metrics like domain authority, spam score, expiration dates and more
🔹 Get automatic notifications if your links go offline or get changed
🔹 Assign backlinks to clients and monitor their link budgets
🔹 Give your link builders access while maintaining control
🔹 Integrate data from Ahrefs for the most current SEO insights
🔹 Avoid duplicate linking efforts between team members
The specialized system and proprietary algorithms spare you the hassle of spreadsheets. All your link data is indexed, filtered and enriched automatically!
Base takes the pain out of link building and helps protect your hard-earned rankings. Don't risk losing those coveted #1 positions – start optimizing your backlink profile today!
Get Lifetime Access to Base Now!
https://get.ltdstartupbooster.com/Base