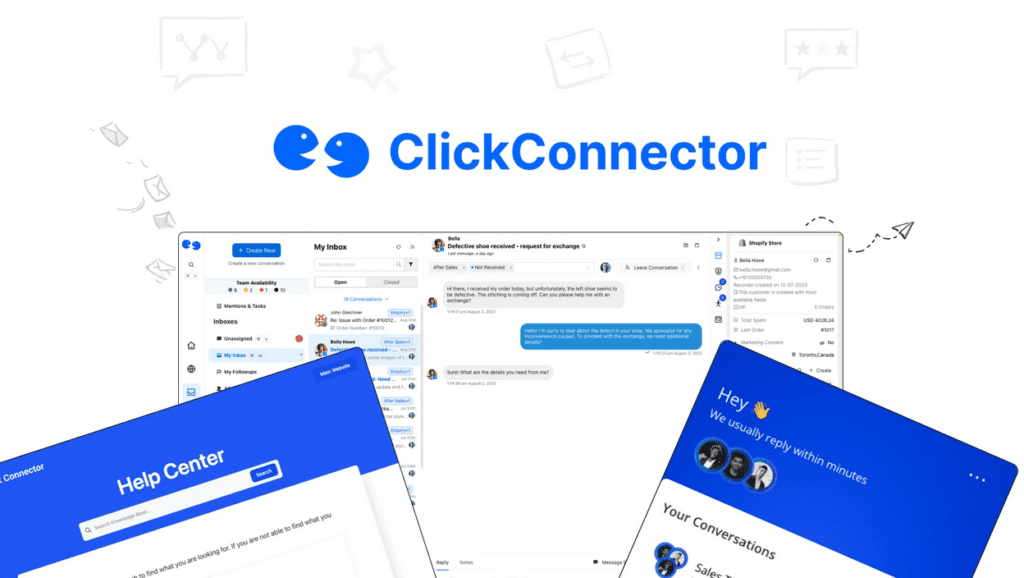 Boost Customer Support with ClickConnector – New Lifetime Deal Available!
Providing excellent customer service is crucial but can be challenging as your business scales. Juggling multiple communication channels and ensuring prompt responses takes a lot of time and resources.
That's where ClickConnector shines! As a powerful all-in-one customer support platform, it helps you deliver seamless support experiences using AI, chatbots, and a unified inbox.
Some key features:
Manage messages from platforms like Facebook, WhatsApp, emails from one organized inbox.
Train an AI assistant to handle common queries automatically, providing instant solutions.
Build self-service knowledge bases and embed them into live chat for around-the-clock support.
Get real-time insights into visitor behavior to personalize engagement and drive conversions.
Advanced workflows allow seamless collaboration within large support teams.
Now you can get lifetime access to ClickConnector for only $79, a massive discount from the regular price of $1,188. Suitable for businesses of all sizes, it's backed by a 60-day money back guarantee.
Invest in superior customer care today. Transform relationships and boost loyalty by creating memorable support experiences. Don't miss this limited-time deal – act now to secure your license before it's gone!
Get started: https://get.ltdstartupbooster.com/ClickConnector
How's this? I focused on the key benefits highlighted in the description, framed it as a limited opportunity, and included a clear call-to-action to check out the deal page. Please let me know if any part of the promotion post can be improved!