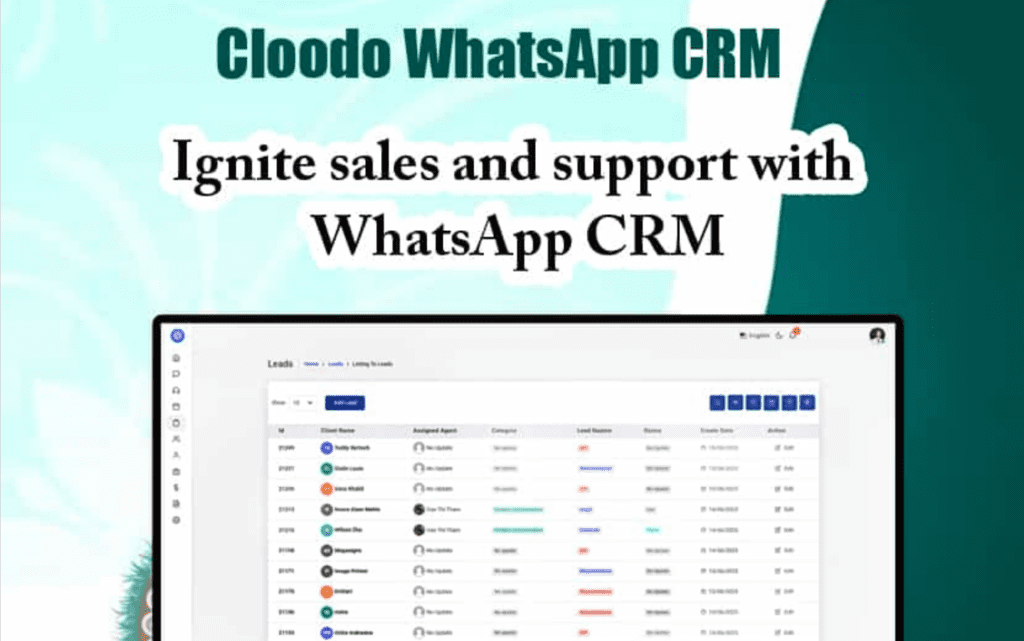 Unlock the Power of WhatsApp CRM with Cloodo Lifetime Deal
Sales and customer support teams – level up your business communication with Cloodo, the leading WhatsApp CRM platform.
Cloodo eliminates tedious manual data entry by automatically capturing leads from WhatsApp and adding them to your CRM. It also allows you to customize contact names to suit your preferences.
Key features include:
Efficient ticket management to streamline customer support
Easy lead info management within the CRM
Real-time two-way conversations with customers
Synced chat history for personalized, context-driven support
Progress monitoring to keep teams accountable
Whether you need to optimize lead management, sales, project management or customer support, Cloodo has you covered.
Cloodo's lifetime deal offers incredible value with plans starting at just $49 for 5k monthly active contacts and 10 users.
Don't miss out on revolutionizing your business communication with this powerful WhatsApp CRM platform. Check out the exclusive lifetime deal now!
https://get.ltdstartupbooster.com/Cloodo