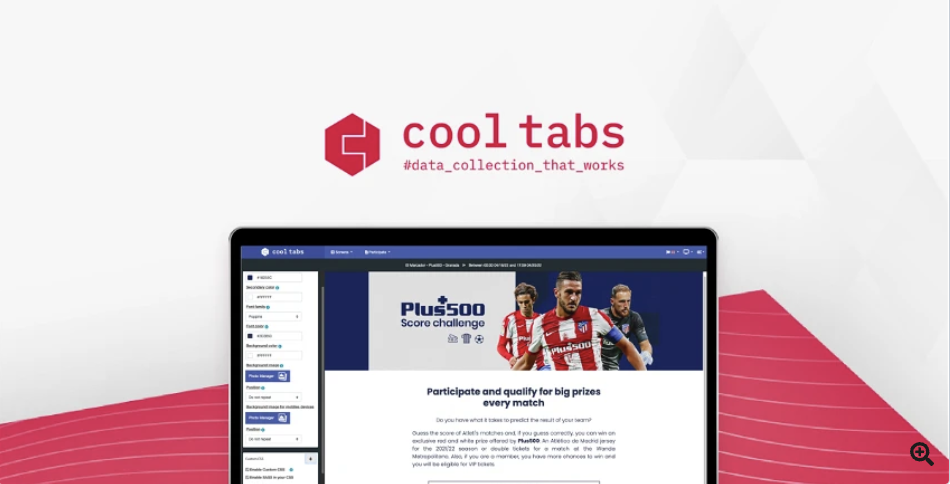 📣📣📣 Cool Tabs is a lead gen tool that helps you boost campaigns with interactive features and gamified content like sweepstakes and quizzes.
.
⭕️ Monitor campaign data and analytics about your brand or competitors to generate high-converting campaigns.
.
⭕️ Launch interactive sweepstakes, questionnaires, contests, and gamified campaigns code-free.
.
⭕️ Alternative to Easypromos Gleam.io Qualifio
.
▾▾▼GET THE DEAL NOW ▼▾▾
https://get.ltdstartupbooster.com/CoolTabs