Jumpstart Your Online Course Creation with Eurekaa – Lifetime Deal Now!!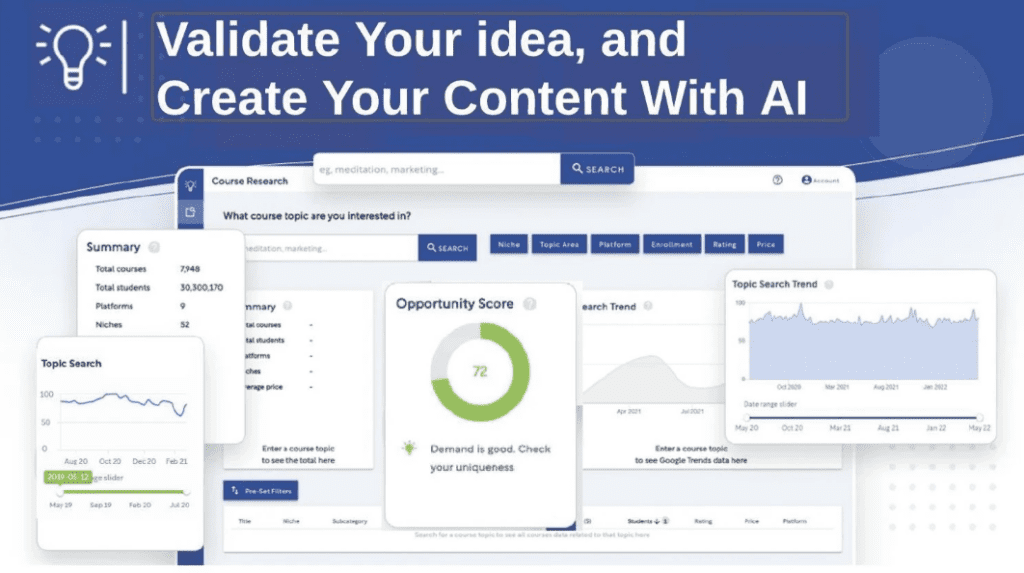 Creating an online course can be an incredibly rewarding experience, but it's not always easy to validate ideas and develop engaging content quickly. That's why I'm excited to share an awesome deal on Eurekaa, a powerful suite of tools that makes online course creation faster and easier!
Eurekaa is now available with a lifetime deal that provides access to their full platform. This includes features like:
Course Search Engine – Effortlessly research and validate course ideas by comparing 100,000+ online courses across platforms. See key data like enrollment, reviews, and revenue estimates.
AI Lesson Architect – Get intelligently formatted course outlines, summaries, introductions, and more in seconds to jumpstart content creation.
Book Search – Access 40 million book titles and snippets to inspire and inform your course curriculum.
Doc Editor – Crank out content and course outlines rapidly with Eurekaa's idea processor and AI writing assistant.
Platform Search – View all course categories and offerings on major elearning platforms.
Content Library – Build and organize your own library of courses, books, and notes to reference as you create content.
With Eurekaa, you can reduce the uncertainty in course topics, leverage existing popular content, and tap into AI to create quality curriculum faster than ever before. The platform integrates smoothly into your workflow and brings together all the tools you need to ideate, validate, and create winning online courses in one place.
For a limited time, you can get lifetime access to Eurekaa's Creator plan features for just $139. That's an incredible 65% off the regular price!
Don't miss out on this opportunity to level up your online course creation process. Grab the Eurekaa lifetime deal and start developing online courses that attract more students today!
Get the Lifetime Deal Now Before It's Gone!
https://get.ltdstartupbooster.com/Eurekaa.io