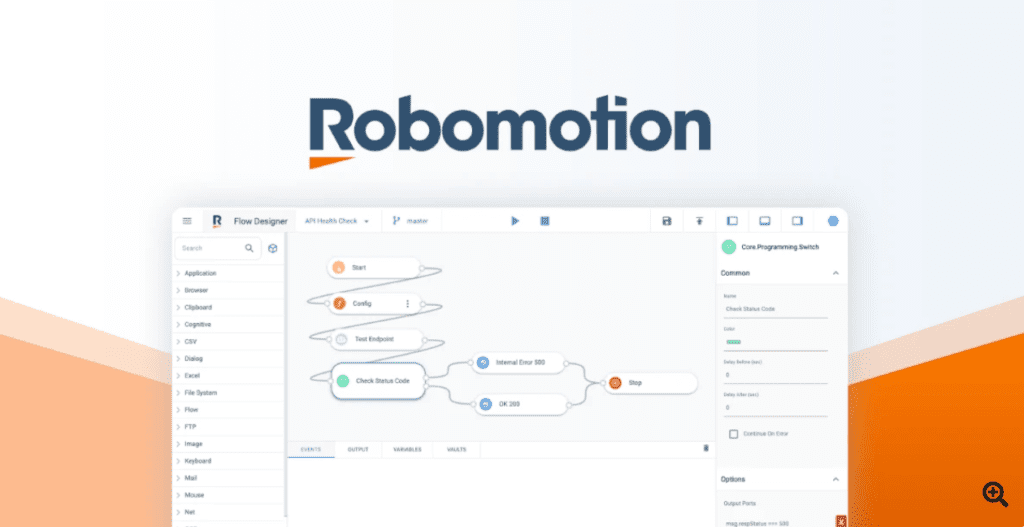 Intro:
Exciting news for all productivity enthusiasts and automation lovers – the incredible AppSumo deal on Robomotion RPA is back for just 8 days! Don't miss this golden opportunity to automate repetitive and data-intensive manual tasks with easy-to-use RPA bots. This limited-time offer is a game-changer, so make sure you grab it before it's gone.
What is Robomotion RPA?
Robomotion is a powerful robotic process automation (RPA) tool that streamlines your workflow by automating web and desktop applications. Say goodbye to tedious, error-prone manual tasks and let Robomotion take care of them for you. With cross-platform compatibility, it works seamlessly on Mac, Linux, and Windows, making it the perfect solution for businesses of all sizes.
The AppSumo Deal:
For a one-time payment of just $99, you get lifetime access to Robomotion RPA's Starter Plan, which is valued at $1,980. That's a whopping 95% discount! But remember, this amazing offer is only available for the next 8 days, so don't wait too long to grab it.
What You Get with Robomotion RPA Lifetime Access:
Automate web or desktop applications without an API
User-friendly interface for easy RPA setup
Cross-platform robots for Mac, Linux, and Windows
Automation templates for quick project initiation
Run multiple tasks within one automation project
Schedule RPA bots based on minutes, hours, days, or weeks
Unlimited triggers for bots
Secure vaults to keep your credentials safe
Single admin console for managing flows, robots, triggers, schedules, and more
Why You Need Robomotion RPA:
In today's fast-paced business world, efficiency is key. Robomotion RPA helps you save time and resources by automating repetitive tasks, freeing you and your team to focus on more important aspects of your business. With a wide range of applications, from content creation to crypto and development, Robomotion RPA offers a versatile and cost-effective solution for businesses looking to boost productivity.
How to Get This Limited-Time Deal:
Head over to the AppSumo website and select the Robomotion RPA Lifetime Deal. Choose the plan that suits your needs and enjoy a 60-day money-back guarantee. With such an amazing offer on the table, there's never been a better time to try Robomotion RPA.
Conclusion:
Don't miss out on this incredible AppSumo deal! For just 8 days, you have the chance to get lifetime access to Robomotion RPA for only $99. Boost your productivity, automate manual tasks, and streamline your workflow with this powerful RPA tool. Grab the deal now and see the difference Robomotion RPA can make in your business today!
.
▾▾▼DON'T MISS THE DEAL▼▾▾
https://get.ltdstartupbooster.com/RobomotionRPA
.