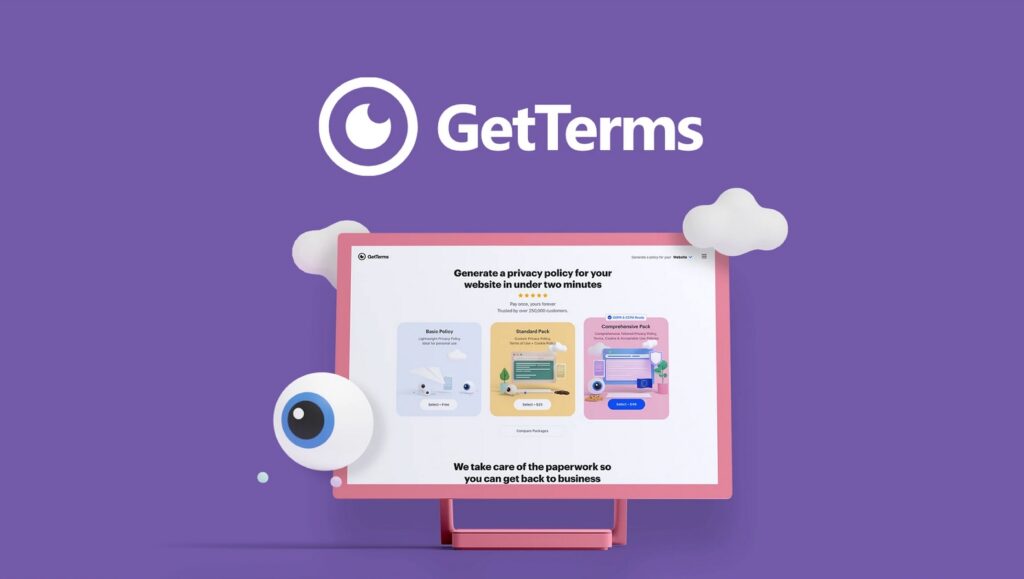 Keep Your Website Legally Compliant with GetTerms [Exclusive Deal]
Running a website or app comes with legal responsibilities, but who has time to keep up with constantly changing privacy laws and write comprehensive policies in legalese?
That's where GetTerms comes in. This revolutionary software creates customized privacy policies, terms of service, cookie policies and more in plain English – and in under 2 minutes!
GetTerms' policies are written by lawyers to ensure full compliance with regulations like GDPR, CCPA and APA. No more worrying if your site meets the latest guidelines.
Simply select the plan that fits your needs. With options covering 3, 10 or 25 sites/apps, GetTerms scales with your business. Never pay lawyer fees again just to update a policy document.
Other key features:
Coverage for ecommerce, SaaS, mobile apps, blogs & more
Edit policies as often as needed
Download policies as PDFs
Free hosting so you can link directly to your policies
Cookie consent tools to easily meet privacy requirements
Get lifetime access to GetTerms for a one-time payment. Stay compliant and avoid legal issues with this must-have software for any website owner.
▾▾▼DON'T MISS THIS EXCLUSIVE DEAL▼▾▾
https://get.ltdstartupbooster.com/GetTerms