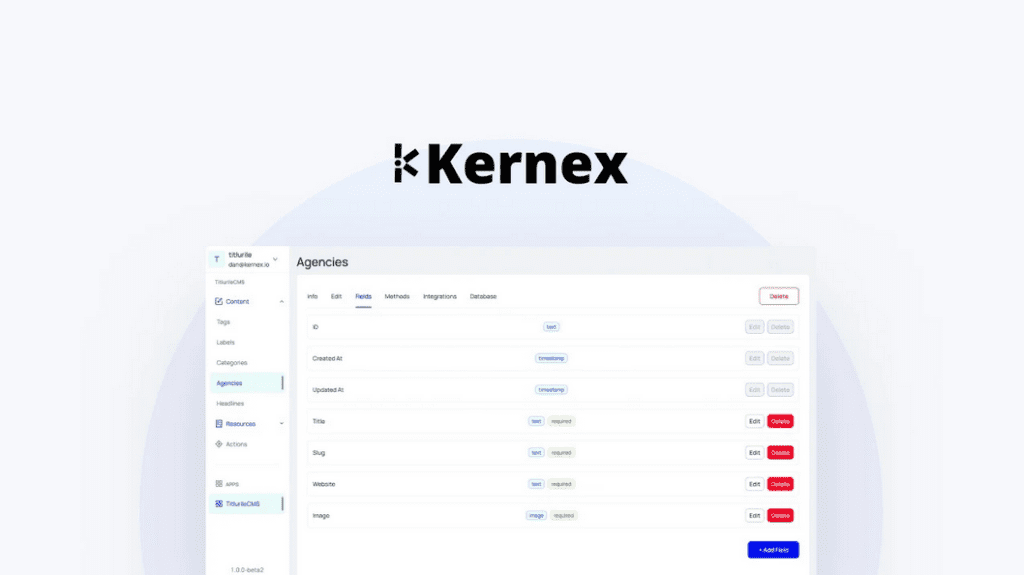 Experience the Power of Headless CMS with Kernex – Now on Lifetime Deal!
Looking to build a custom blog or content website that perfectly fits your brand? We have the perfect solution for you – Kernex!
Kernex is an innovative headless CMS that offers everything you need to quickly build a content site tailored to your needs. Here's what makes Kernex so powerful:
Streamlined Content Management
With Kernex's intuitive admin dashboard, you can easily create and manage all your content in one place. No more wasting time with complex content workflows.
Built-in Media Library
Easily upload, organize, and reuse images, videos, and other media across your content. The media library eliminates the hassle of scattered media files.
Integrated CDN
Kernex has a built-in CDN for blazing fast delivery of assets across the globe. This ensures optimal site performance without the cost of an external CDN.
Auto-Generated API and SDK
Kernex auto-generates a custom API and SDK in Typescript/Javascript tailored to your content structure. This makes it incredibly easy for developers to fetch and display content.
Flexible Privacy Options
Worried about data privacy? No problem! Kernex gives you the option to host content in your own database for complete data control.
Kernex simplifies the entire process of building a custom content site, from writing content to delivering assets. And it's now available on an exclusive lifetime deal for AppSumo users!
Pricing starts at just $49 for a single site lifetime license. Grab this deal now before it expires!
Check Out Kernex Lifetime Deal
https://get.ltdstartupbooster.com/Kernex