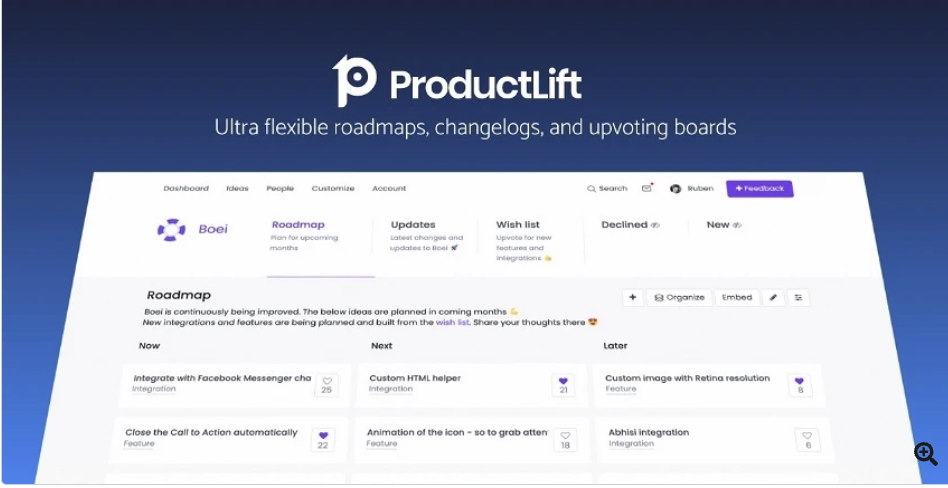 📣📣📣 ProductLife is a solution for product and marketing teams that addresses common challenges. It allows you to prioritize your roadmap in real-time using live user feedback, generate changelogs, share your roadmap, and gain an overview of all development progress.
.
⭕️ Hyper-adaptable feedback, roadmap, and changelog tool for SaaS.
.
⭕️ Upvote, prioritize, plan, and announce features – with your customers.
.
⭕️ Alternative to Aha! Canny Productboard
.
▾▾▼GET THE DEAL NOW ▼▾▾
https://get.ltdstartupbooster.com/Ohe5A_Us