Boost Productivity 10x with this AI-Powered Knowledge Base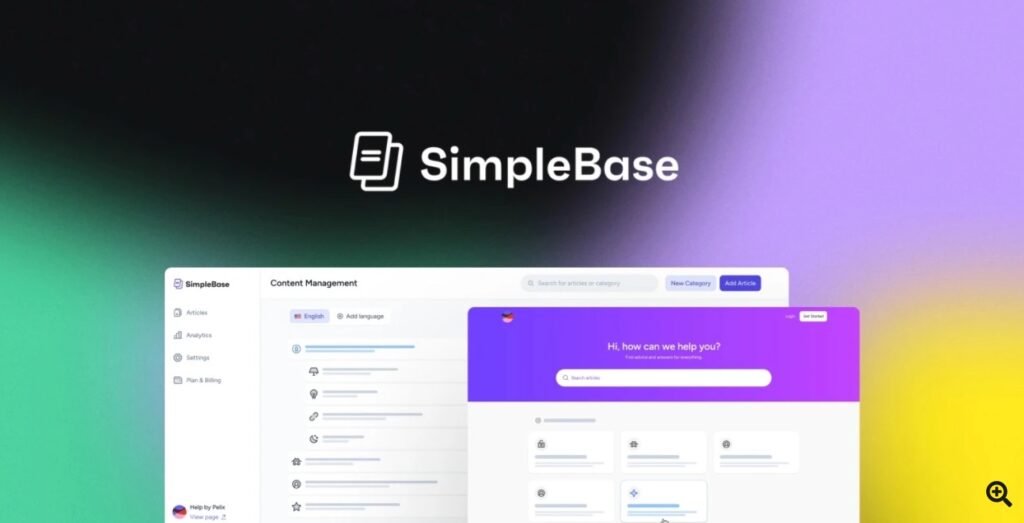 Tired of spending hours creating helpful content for your customers, only to have it gather dust in a chaotic knowledge base? We've got the perfect solution to revolutionize your customer experience!
Introducing SimpleBase – the game-changing knowledge base that leverages advanced AI to automate content creation and translation into 20 languages with just a few clicks. Now you can establish a trustworthy support center that resonates with your global audience.
Gone are the days of confusing knowledge bases that frustrate customers. SimpleBase's beautiful templates, custom branding, and seamless domain integration help you craft an intuitive experience that customers will rave about.
The built-in analytics provide data-driven insights to constantly refine your content for maximum impact. SimpleBase makes it easy to highlight your most helpful articles, so customers can quickly find answers.
Give your customers the experience they deserve while saving countless hours of production time. Lifetime access to SimpleBase is now only $69, but this exclusive AppSumo deal won't last long!
Boost productivity and supercharge your customer experience with SimpleBase today!
https://get.ltdstartupbooster.com/SimpleBase