Struggling to get people to actually read your content? Wish you could convert text to audio easily? Speechki is the solution you need.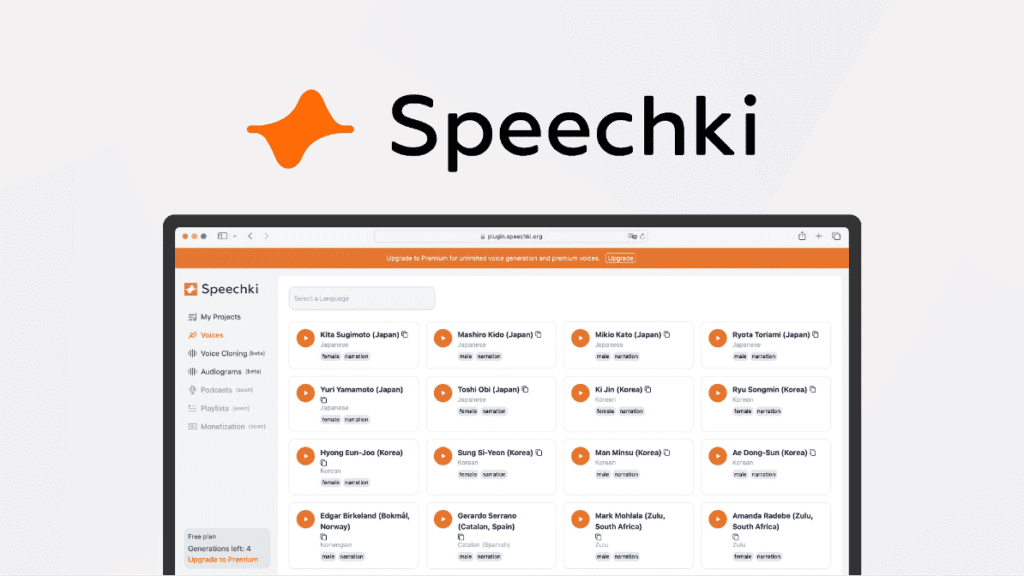 Speechki is an AI-powered text-to-speech plugin that integrates with ChatGPT to turn any text into natural, human-like audio. Forget robotic voices – Speechki offers over 600 realistic voices in different languages and accents.
In just seconds, you can convert blog posts, articles, presentations, reports, eBooks – anything – into high-quality audio your audience will love.
Key Features:
600+ lifelike AI voices in 103 languages
Seamlessly integrates with ChatGPT – record convos into audio
Adjust speed, tone, pitch for perfect audio
Create audiograms to share audio creations
Unlimited conversions
Whether you're a content creator, educator, podcaster or business owner, Speechki makes your content accessible and engaging for today's on-the-go audience.
For a limited time, get lifetime access to Speechki for just $59 (regularly $86). An absolute steal for a tool that can take your content to the next level.
Don't miss out! Grab this deal today and let your text do the talking.