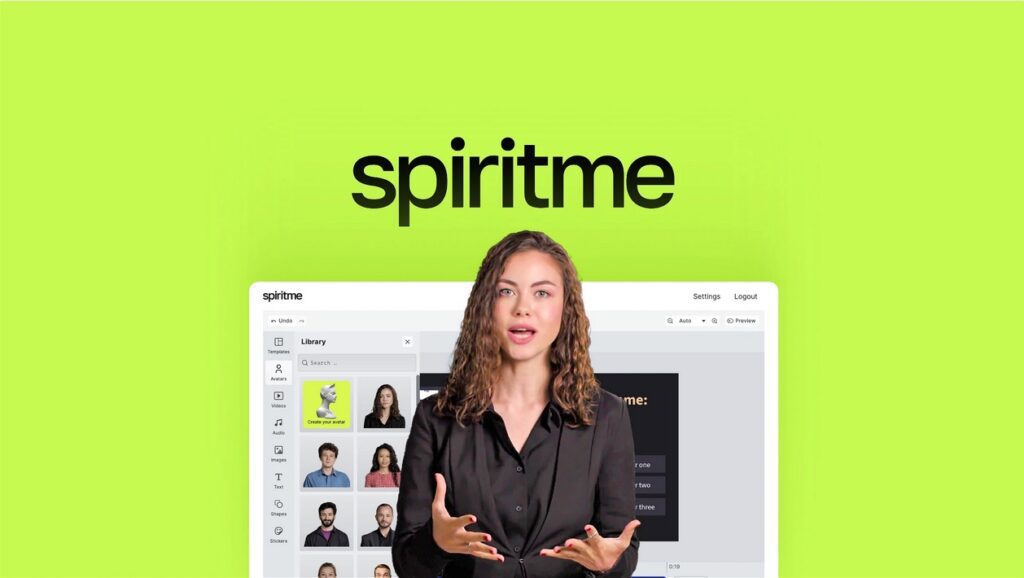 Take Your Video Marketing to the Next Level with Spiritme' AI Avatars
Tired of spending hours filming and editing videos for your business? Wish you could quickly create personalized, high-quality video content at scale? We've got great news – Spiritme's game-changing AI avatars are now available at an unbelievable lifetime deal price!
Spiritme is an innovative video platform that lets you generate customized videos using hyper-realistic digital avatars. Simply type in your script, choose an avatar from their diverse library, and watch as your bespoke video is created in minutes!
The AI avatars can be tailored to match your brand, display natural facial expressions, and lip-sync perfectly to any voiceover. You can even create a personalized avatar cloned from your likeness!
On top of that, Spiritme provides a full-featured online video editor to add backgrounds, text, music and more. There are ready-made templates to make video creation even faster.
Whether you need explainer videos, testimonials, tutorials, or any other video format, Spiritme streamlines the entire process. The generated videos can be exported in up to 4K resolution for stunning visual quality.
This deal offers lifetime access to Spiritme at an unbelievable price – up to 79% off!
Three flexible license tiers are available:
Tier 1 – $49
Tier 2 – $149
Tier 3 – $329
Each tier includes unlimited avatar and voice options, multiple video lengths per month, 1080p resolution, and free upgrades. The top tier even includes a custom avatar cloned from you!
Simplify your video marketing and engage viewers in a whole new way with Spiritme. This is a limited-time opportunity to gain a powerful video creation advantage for your business.
Seize this deal before it's gone!
https://get.ltdstartupbooster.com/Spiritme