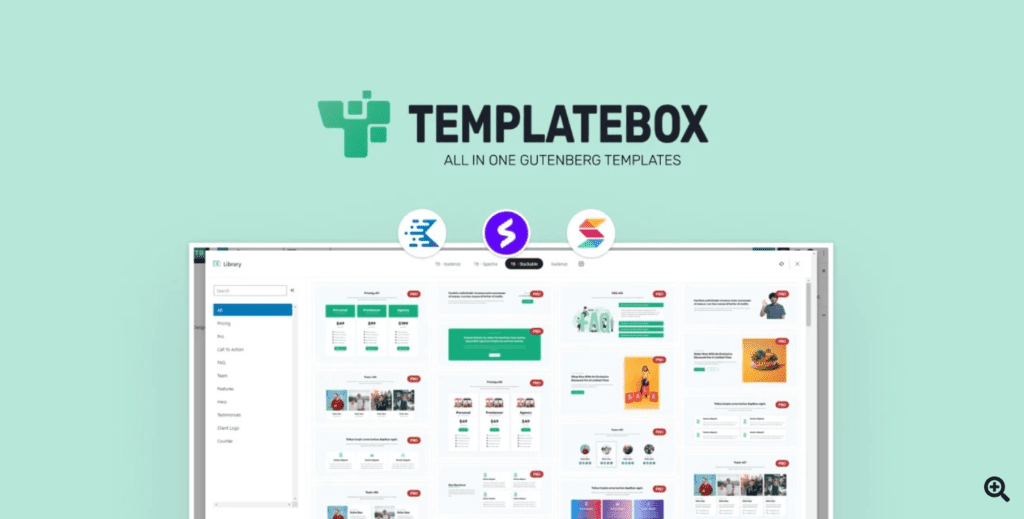 📣📣📣 Introducing TemplateBox, your ultimate solution for building stunning WordPress websites with ease! Our all-in-one Gutenberg templates library provides a vast collection of professionally designed, responsive, and customizable templates that cater to any project type. Optimized for fast loading speeds and seamless user experience, TemplateBox is a one-time investment that simplifies website creation, saving you both time and money. Join the TemplateBox community today and elevate your website-building experience to new heights.
.
Extensive Collection of Customizable Templates: TemplateBox offers a wide range of professionally designed, responsive Gutenberg templates that can be tailored to suit any project, including businesses, blogs, portfolios, and more.
Time and Cost-Effective: TemplateBox's collection of configurable templates saves users significant time and money by simplifying the website-building process, enabling quick and easy creation of professional websites.
Lifetime Access and Support: With a one-time purchase, users gain lifetime access to TemplateBox and all its upcoming updates, along with free plugin support and comprehensive documentation for a hassle-free experience.
.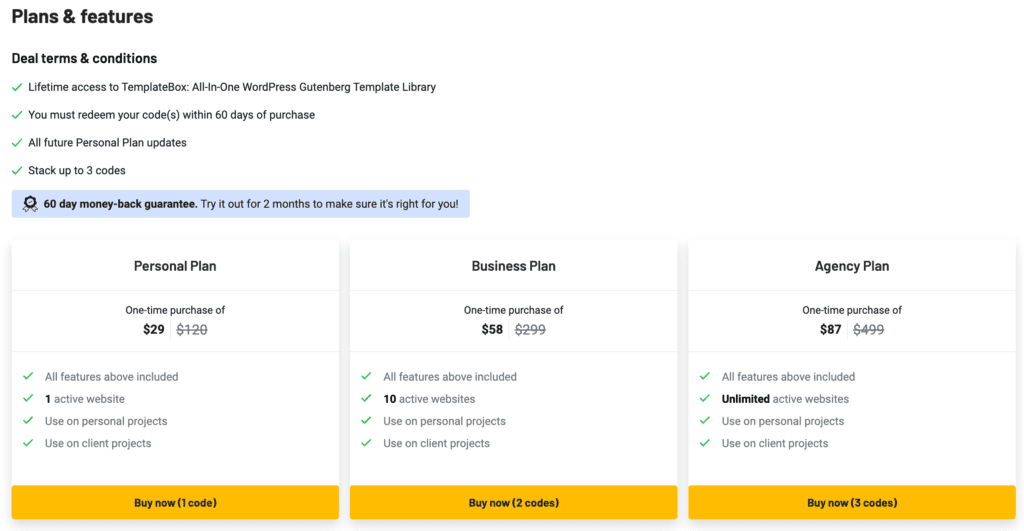 ▾▼GET THE DEAL NOW ▼▾▾