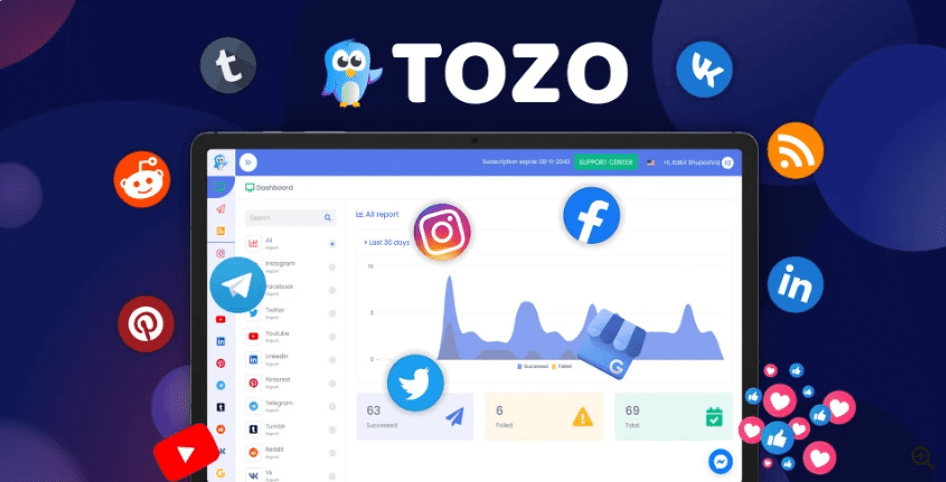 📣📣📣 TOZO streamlines your social media profile management by assisting you in scheduling posts and visually planning your content. It is more than just a social media scheduling tool as it helps you optimize your time.
Summary: TOZO helps you improve your social media presence by automating campaigns and measuring the performance of your content across all platforms.
Overview:
TOZO is now powered by ChatGPT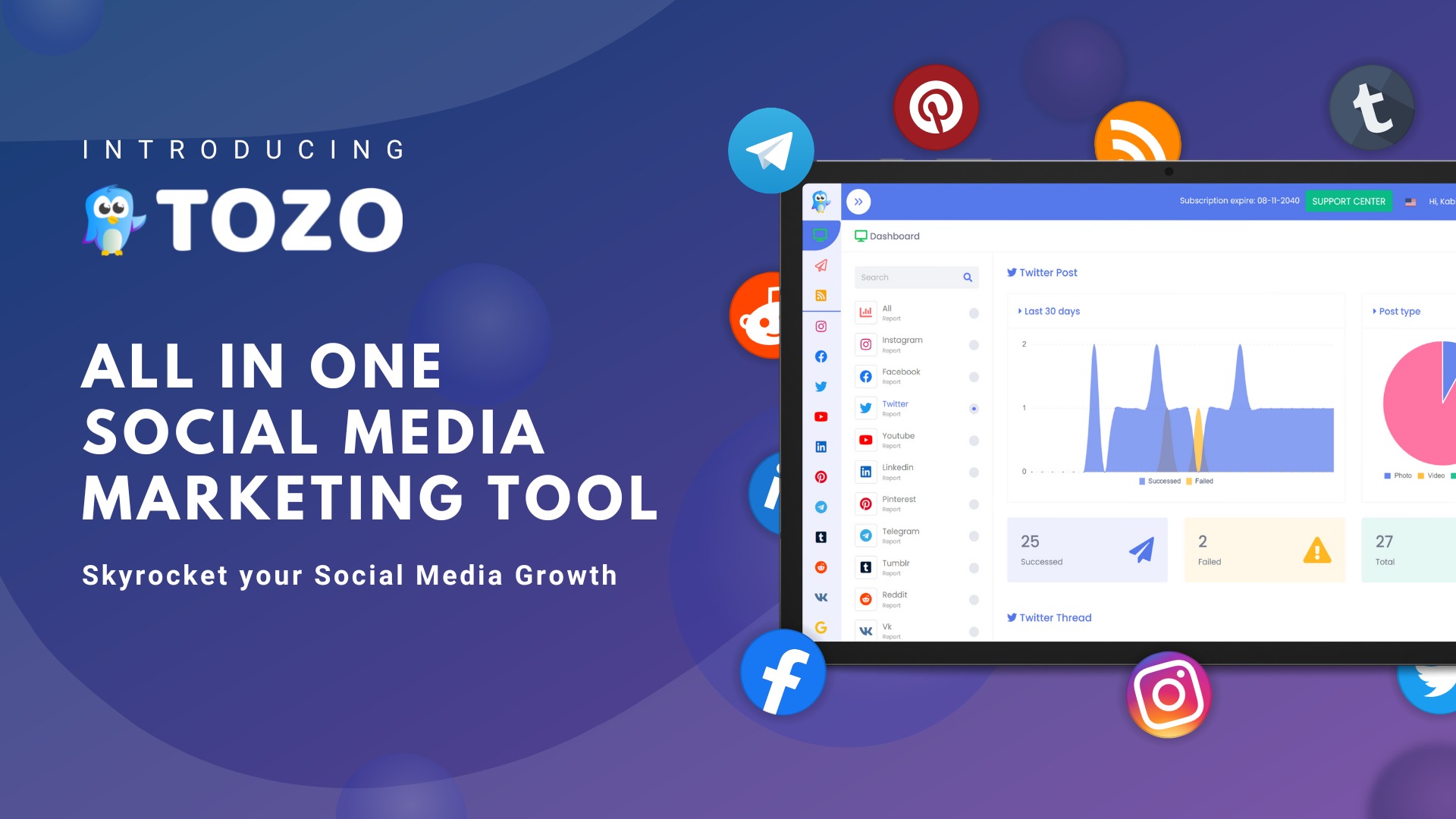 Visually plan and schedule your social media campaigns.
Coordinate creative campaigns to drive engagement on social media.
Measure and report on the performance of your content.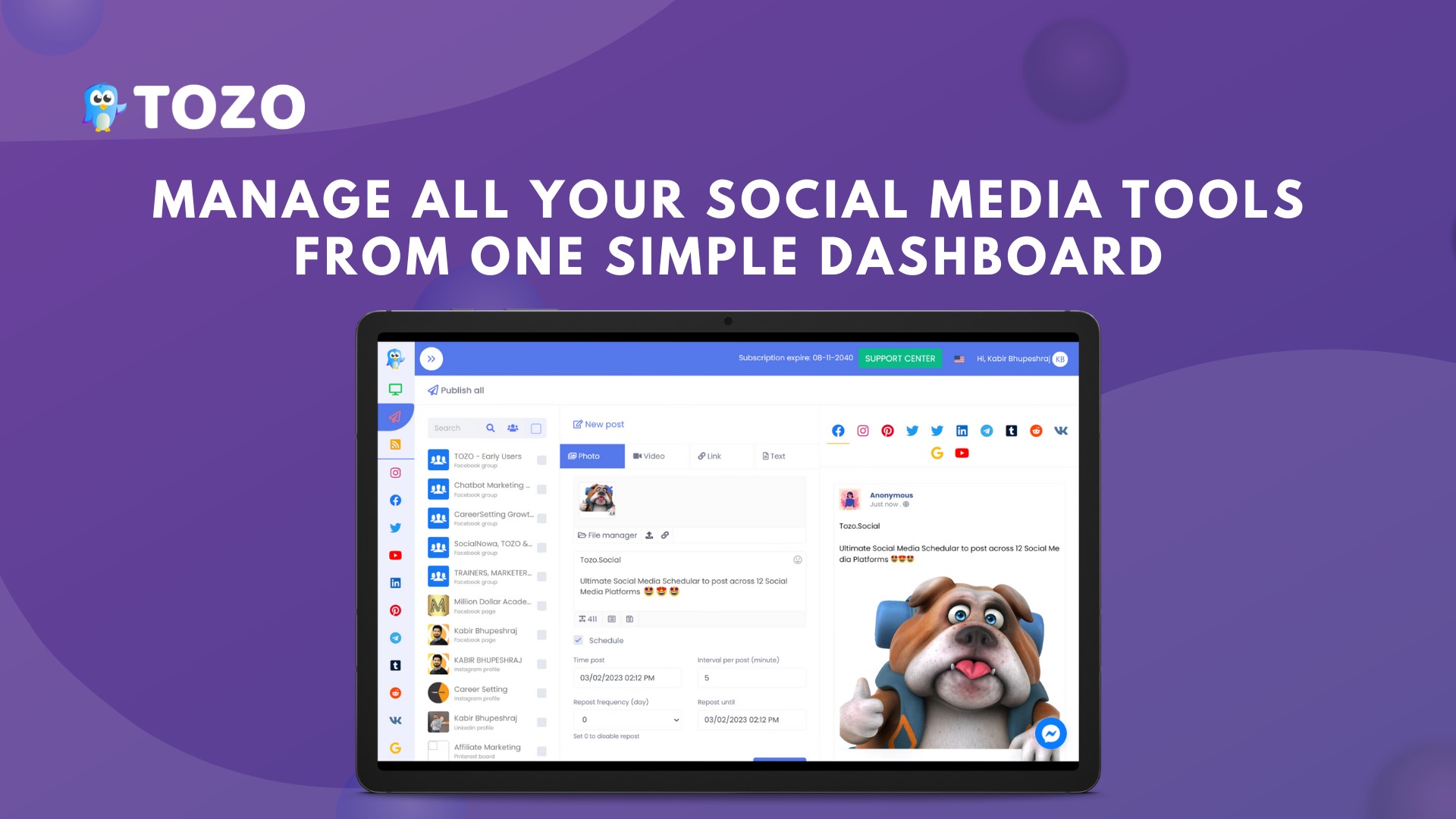 Get in-depth insights to grow your reach, engagement, and sales.
Monitor engagement across all your social channels.
Engage with your audience & build a community that loves your brand.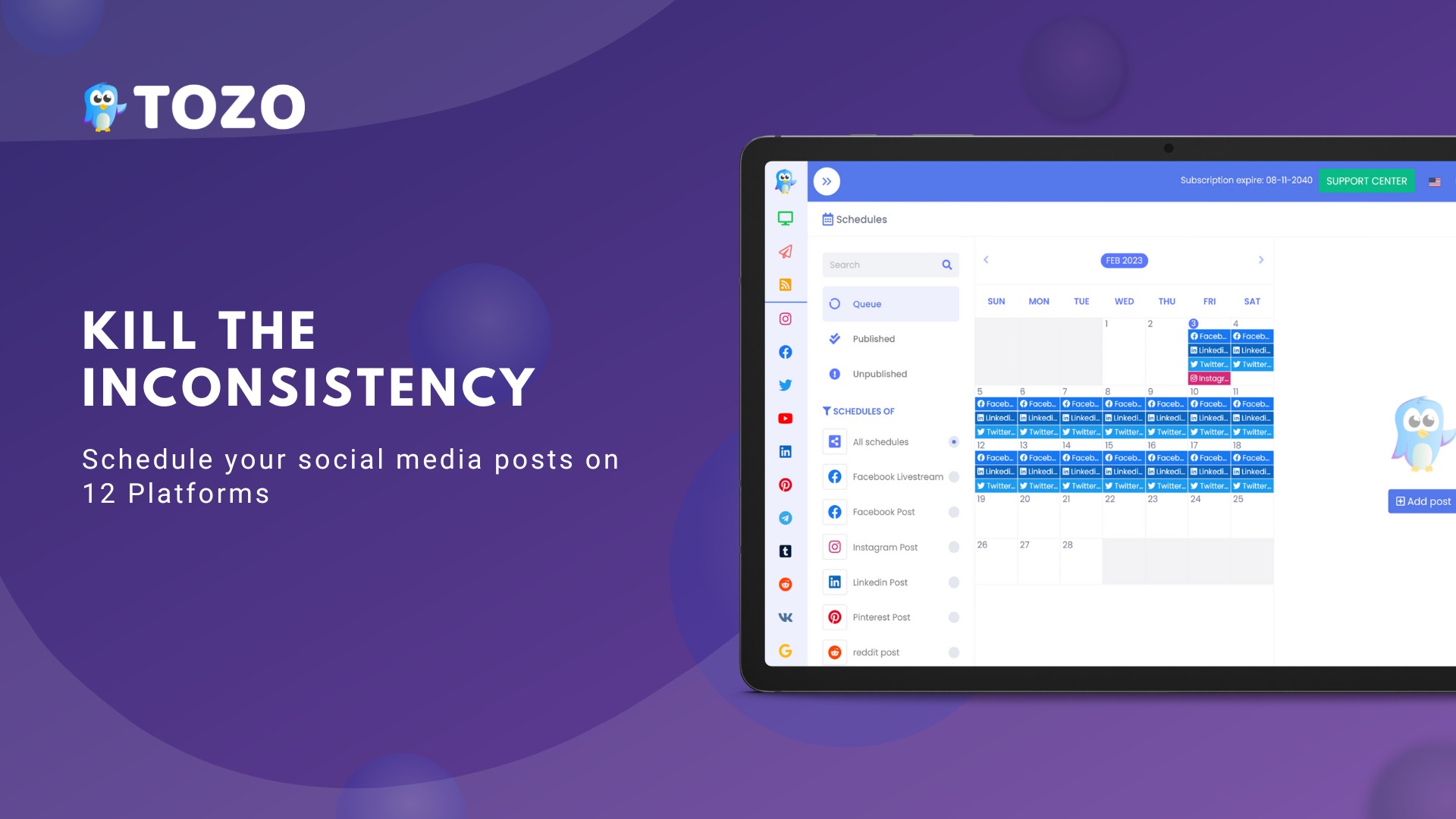 Streamline your social media processes & delivery for your clients.
Whether focusing on a campaign for one brand or managing social media across hundreds of different brands, TOZO helps social media managers to be more productive by managing all their clients' social media from one dashboard.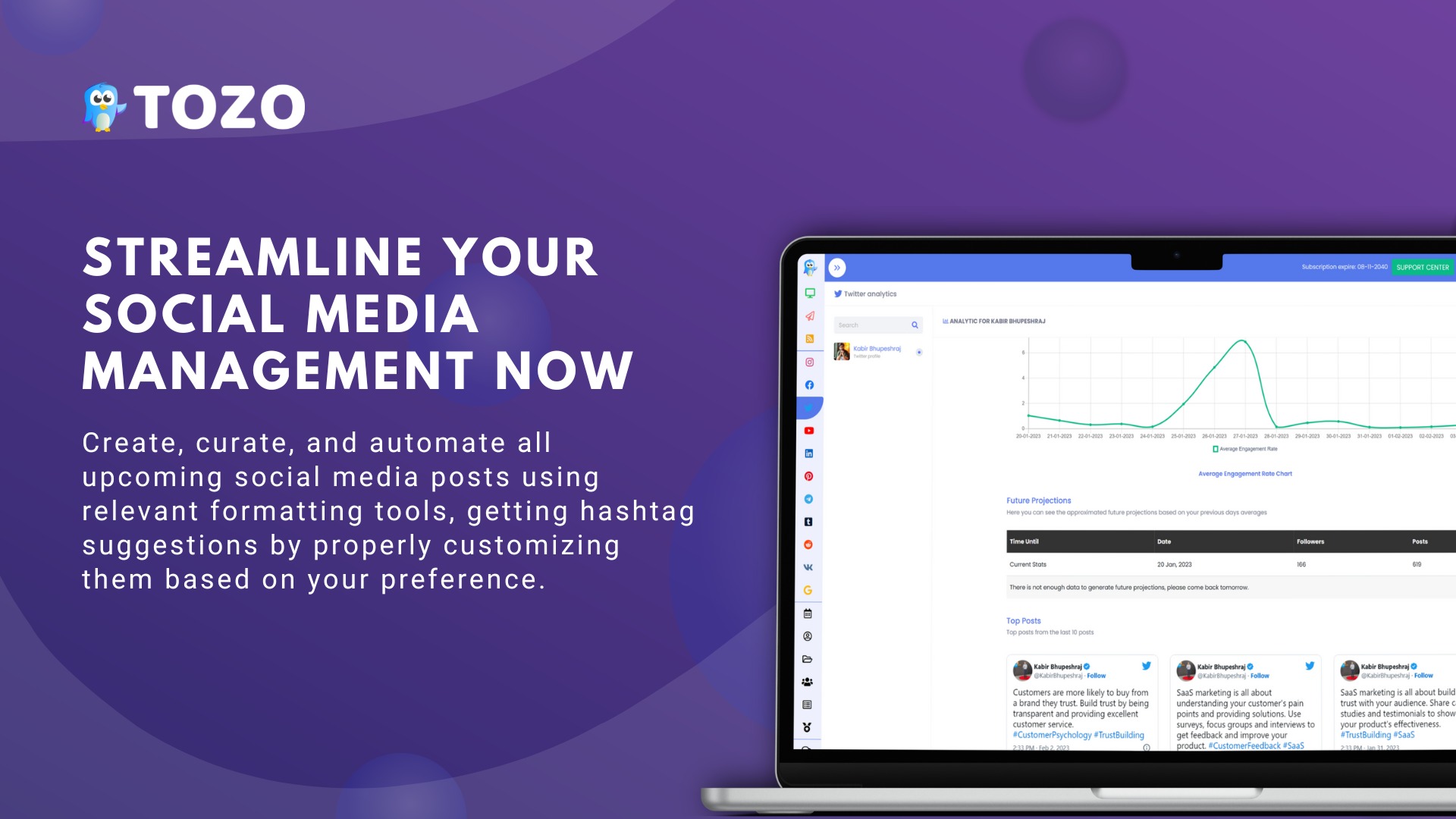 Get access to TOZO – Social Media Scheduling Tool today!
.
▾▾▼GET THE DEAL NOW ▼▾▾
https://get.ltdstartupbooster.com/TOZO