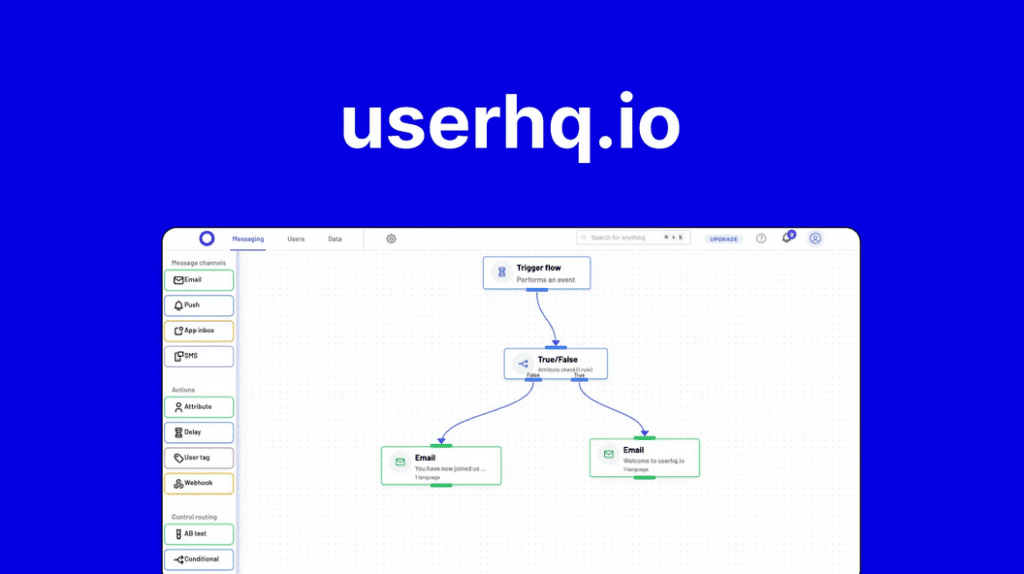 Boost Customer Engagement with userhq.io – The Ultimate Messaging Automation Tool
Connecting with customers in a meaningful way can be challenging, especially when you're sending bulk, impersonal messages. But what if you could deliver tailored, relevant messaging to each user that drives results?
Introducing userhq.io, an incredible messaging automation platform that helps you send personalized, multi-channel messages to boost customer engagement.
With userhq.io, you can:
✅ Create automated workflows to onboard users, upsell products, request feedback, and more
✅ Send targeted emails, push notifications, SMS, and in-app messages based on unique user data
✅ Easily segment your audience and identify specific groups to message
✅ Communicate in nearly 200 languages to reach global users
✅ Schedule messages to be delivered in each recipient's timezone for optimal open rates
✅ Gain actionable insights from comprehensive analytics on message and user performance
The user-friendly interface makes it simple to build your automations without coding. Drag-and-drop workflow builders, pre-built templates, and customizable broadcasts allow you to create effective messaging sequences tailored to your goals.
Turn random outreach into meaningful conversations with userhq.io. They're offering lifetime access to this game-changing platform for a special one-time price.
Seize this exclusive opportunity to engage customers in a personal way that drives real results for your business.
Learn more and get userhq.io today!
https://get.ltdstartupbooster.com/userhq.io