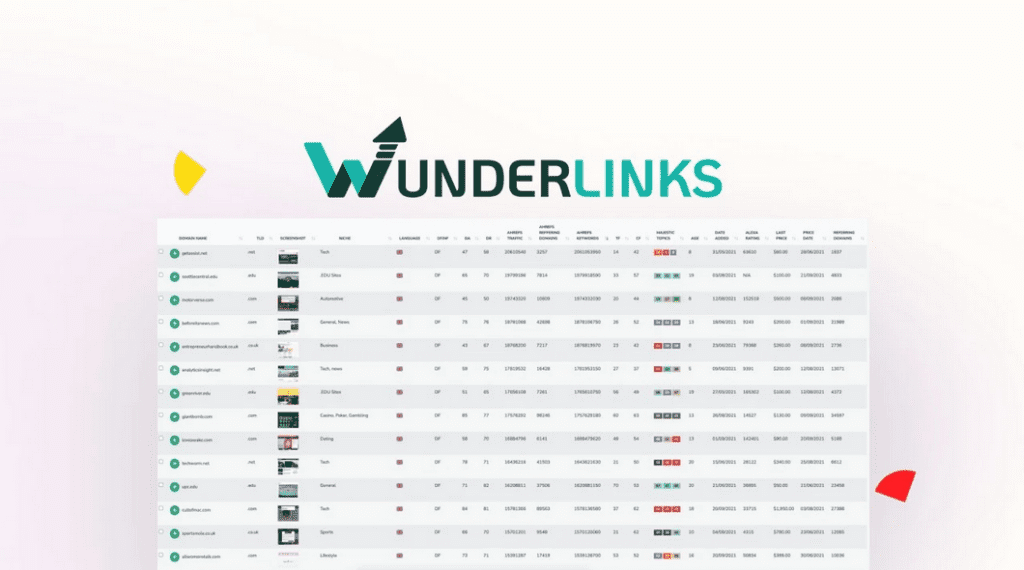 Struggling to build high-quality backlinks and boost your SEO? We've got the perfect solution for you!
For a limited time, Wunderlinks is offering lifetime access for just $49 – that's over 95% off the regular price of $999!
Wunderlinks gives you access to a hand-curated directory of over 18,000 websites where you can get guest posts, interviews, product reviews and more. It's an easy way to build powerful backlinks and improve your site's search engine rankings.
The directory provides detailed information on each website, including metrics, niche, contact info, terms and pricing. You can easily filter and find relevant sites in your industry to reach out to.
Wunderlinks pulls data from leading SEO tools like Ahrefs, Moz and Majestic to give you real-time website metrics. This ensures you have accurate info to make smart link building decisions.
The platform makes link building quick and simple:
Access 18,000+ high-quality websites to guest post on
Detailed website info like metrics, niche, contacts and pricing
Real-time data pulled from top SEO tools
Easily filter sites by niche, metrics and other criteria
No more cold outreach – direct contacts provided
Saves you tons of research time
With Wunderlinks, you get all the data you need to identify amazing link building opportunities in your niche. And you can outsource the entire process to them if you want to save even more time!
But you have to act fast, because this deal is only available for a limited time. Grab lifetime access to Wunderlinks for just $49 and take your SEO to the next level!
Get The Deal: https://get.ltdstartupbooster.com/Wunderlinks